Met veel plezier hebben we de rebranding voor De Rechtbank en Court Hotel ontwikkeld. Een visuele identiteit die gedurfd, speels, energiek en gastvrij is, en de historie van het pand in de creatieve stad Utrecht symboliseert. Vertaald in een dynamische Art Deco stijl – aansluitend aan het interieur.
Met het krachtige logo vieren we de historie van het pand. Het staat voor gastvrijheid, je wordt via de herkenbare trappen en zuilen van harte verwelkomd! 
Het beeldmerk vormt de conceptuele basis, geïnspireerd op grafische elementen uit het jaren '20 en jaren '30 tijdperk. Wat zich versterkt met twee tijdloze fonts en vijf kleuren. Deze samenstelling zorgt voor veel speelsheid en energie in verschillende visuele uitingen, zoals o.a. de menukaarten. 
De deur staat open, kom lekker binnen!
Signing
The restaurant and hotel have their own logo variant.

De Rechtbank

uses the logo on the windows of the restaurant and brasserie. The

Court Hotel

is located above the restaurant and has its own lightbox signing on the building. 

 
Photography (below): Leonie Hahn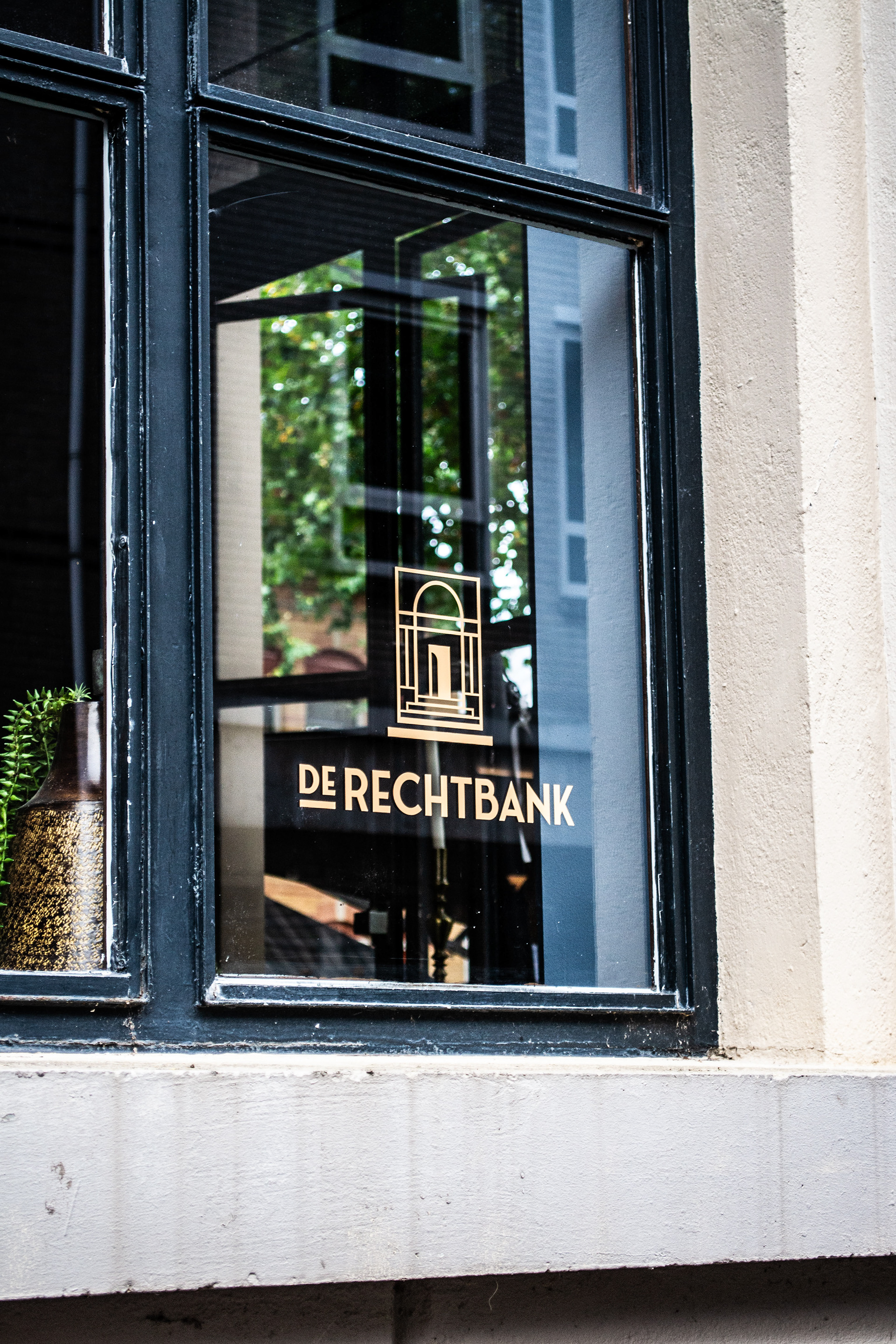 Menus
For restaurant

De Rechtbank

we created three kind of menus.
Each menu is for a different area/croud: restaurant, brasserie/terrace, and a special one for group dining. 
The menus have a slightly different approach to each other.
Photography (below): Leonie Hahn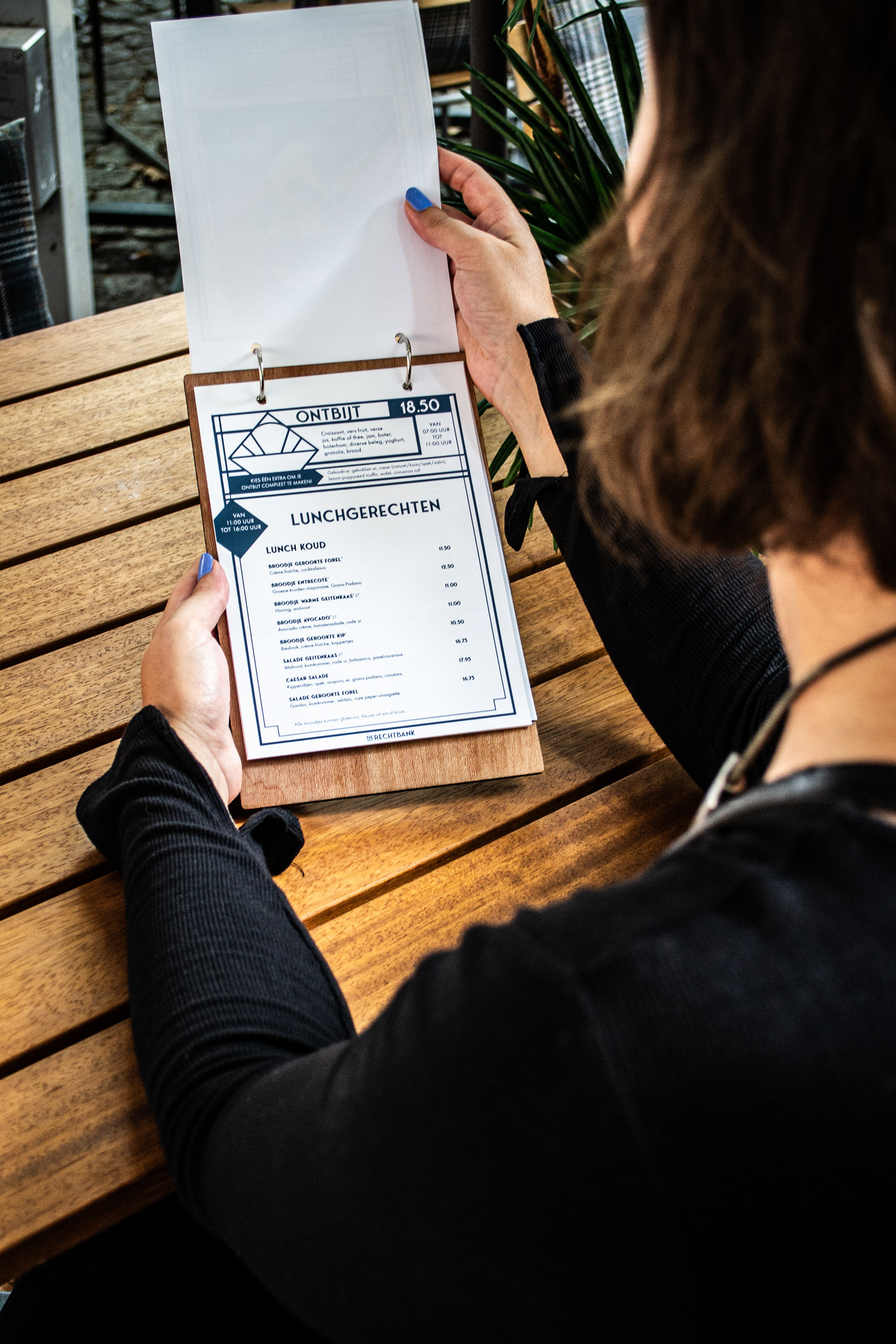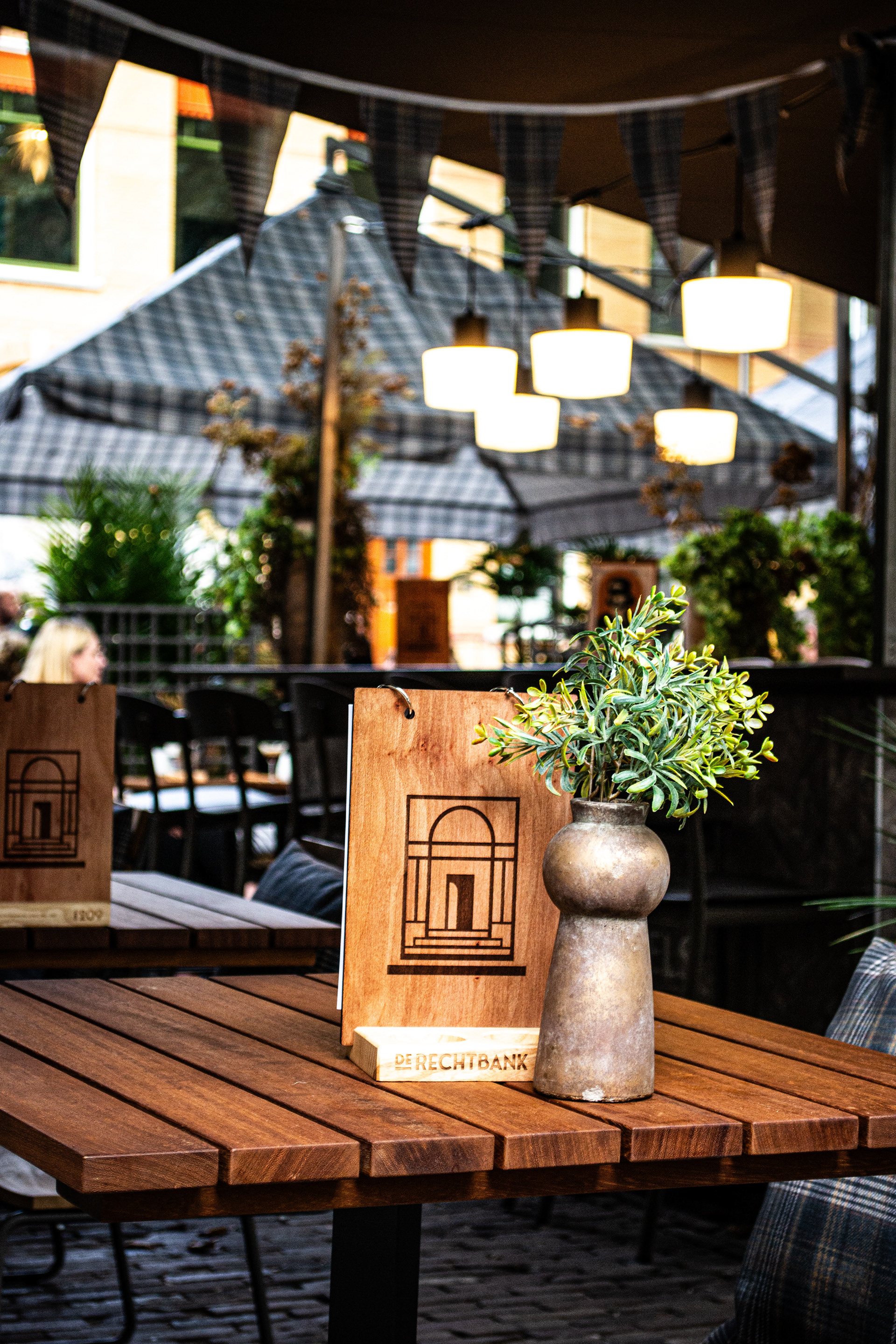 A celebratory reopening, with a rebranding and interior renovation, 
marked the 15-year anniversary of 
De Rechtbank
 and
Court Hotel.
Photography (below): Bas van Hattum Photographer
Thank you for watching! 
Looking for a (re)branding? Let's
connect
hello@irenelinders.com